Meets the toughest demands
---
Coating systems for industrial floors and surface protection are nowadays state of the art. Such coatings may substantially prolong the service lives of buildings by protecting them against wear or corrosion.
Degussa AG's Business Unit Rohm Specialty Acrylics offers DEGADUR methacrylate resins for industrial floor coatings that have proved their outstanding properties over many decades.
Users and contractors place increasingly stringent demands on the quality of modern flooring systems.
The user above all expects durability, reliable resistance to environmental influences and to wear and tear, and most importantly, minimal disruption of day-to-day operations while the floor is being laid. This requirement can be met by ensuring that the coating work is rapidly performed.
DEGADUR has demonstrated its excellent suitability in practice in the construction industry. Its performance as new floor finishes or resurfacing to old floors in industrial, commercial, educational and medical buildings has convinced more users to continuously extend DEGADUR to more floor area.
DEGADUR performs superbly as a protective lining and coating to chemical tanks and effluent and waste treatment plants because of its superfast curing superior chemical resistance and good UV weathering.
DEGADUR meets all GMP, HACCP, USDA and FDA standards, complies with Toxic Substance Control Act and is designated as non-carcinogenic by NTP IARC and OSHA.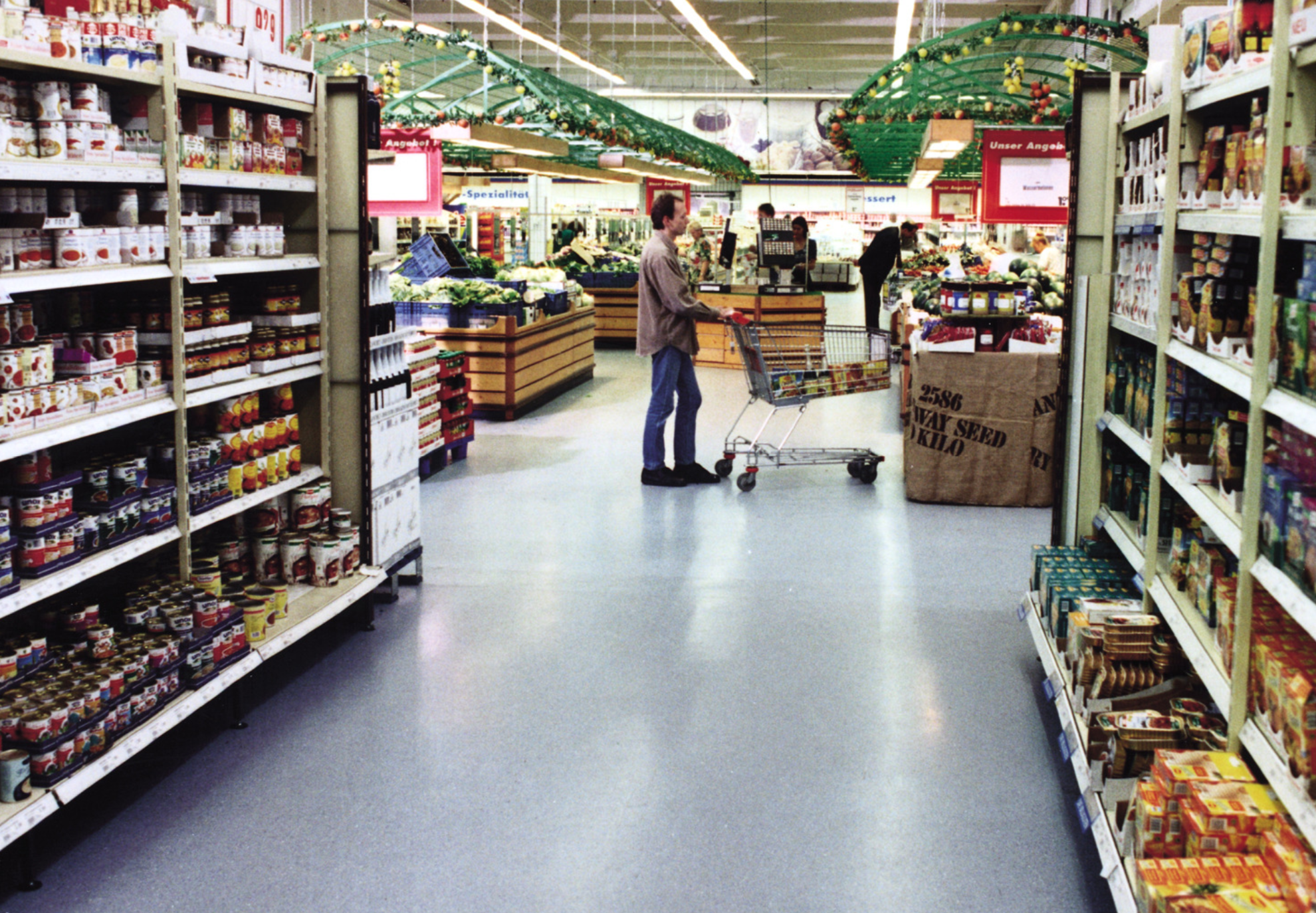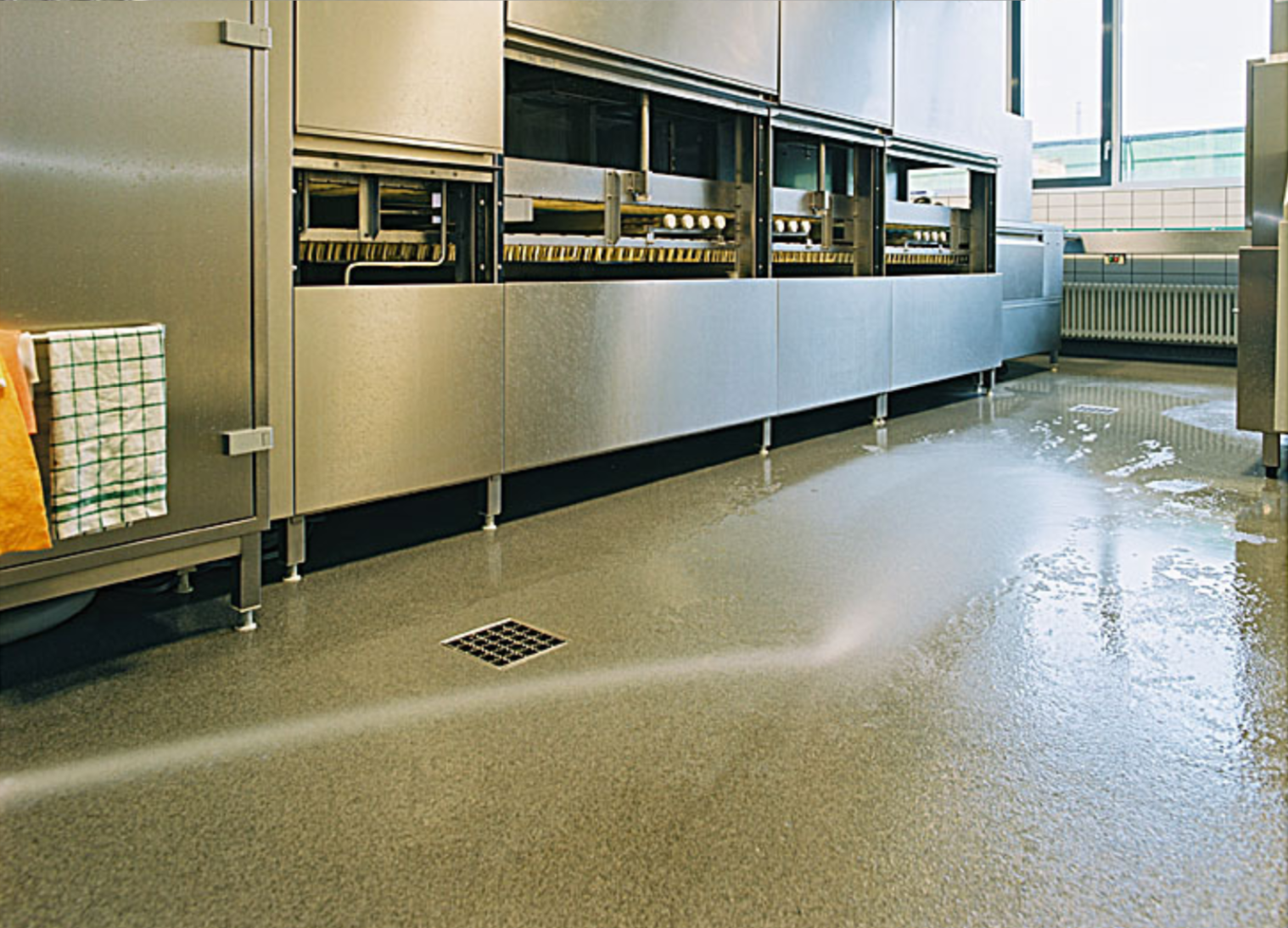 DEGADUR resins are solvent-free, cold-curing methacrylate resins. The liquid DEGADUR resins require the addition of a peroxide hardener in order to cure (i.e. for polymerisation).
No other synthetic resin system cures anything like as quickly or over a comparably wide temperature range. Methacrylate resins differ from all other comparable resin systems above all in their curing mechanism. This is what enables floors coated with DEGADUR to cure completely within one to two hours at 20oC, i.e. to be ready for a lifetime of resistance to mechanical and chemical stress.
The successive coating steps (priming, coating, sealing) can be performed with DEGADUR after minimum waiting time.
DEGADUR cures rapidly even at low temperature, e.g. after only a few hours at – 10oC. If specially adjusted, the coating can even cure at – 30oC. No other synthetic resin system offers this advantage. The excellent properties in use of the DEGADUR coating are preserved even when it is applied at extremely low temperature.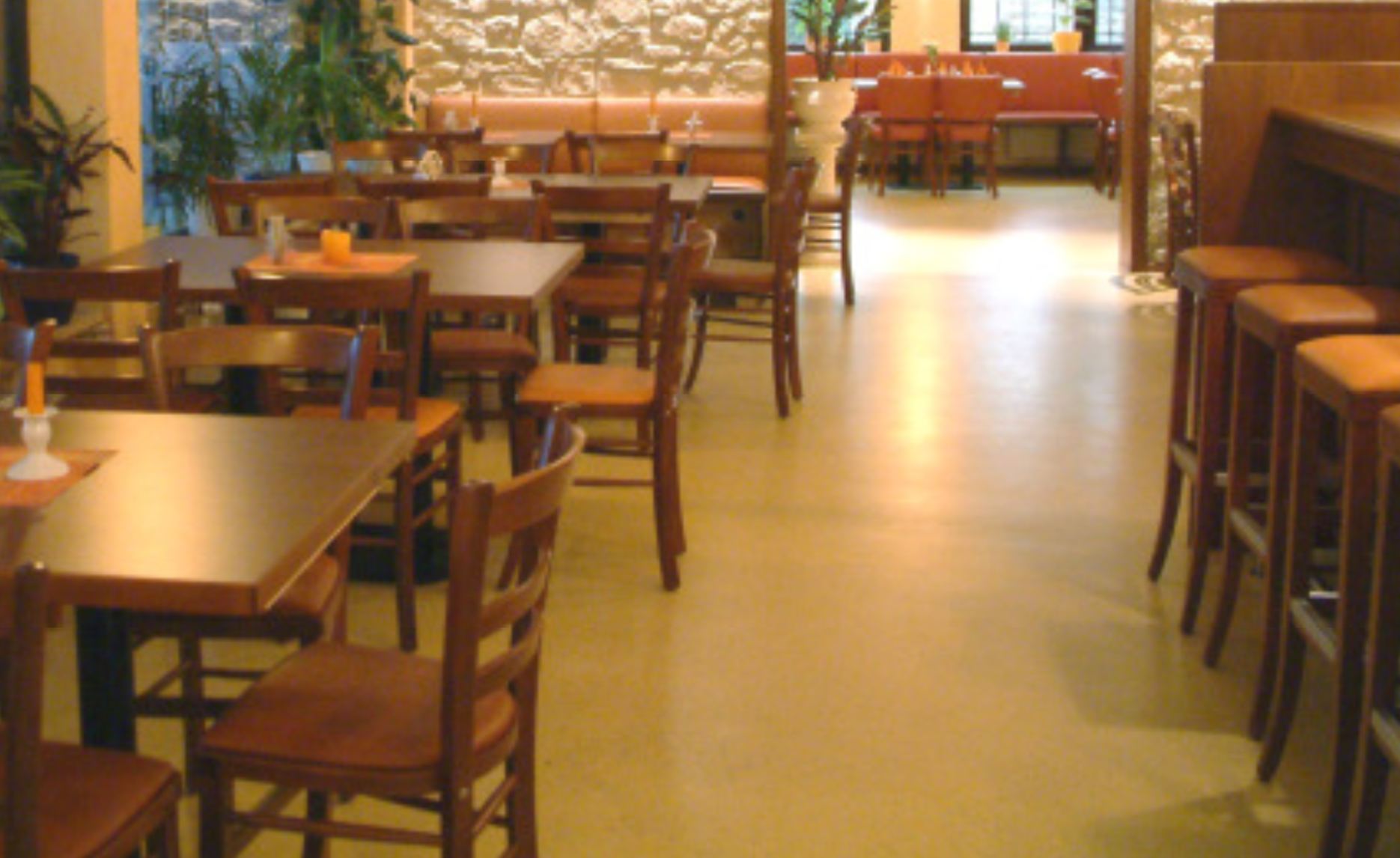 Benefits during application
Minimum coating time

Coating can be performed in all seasons and at virtually any outdoor temperatures, even in unheated rooms

Even floors in cold stores can normally be coated without heating
Benefits for the user
Extremely short downtime and minimum disruption of production processes due to coating work

The floor can be used again very soon after coating

DEGADUR floors can be homogeneously extended, renovated or repaired without problem even many years later
Coatings
Are highly impact-resistant

Are extremely abrasion-proof

Support high mechanical loads

Are resistant to chemicals and weathering

Are impermeable to liquids

Are perfectly hygienic

Offer good protection against corrosion

Are available in various colours and surface textures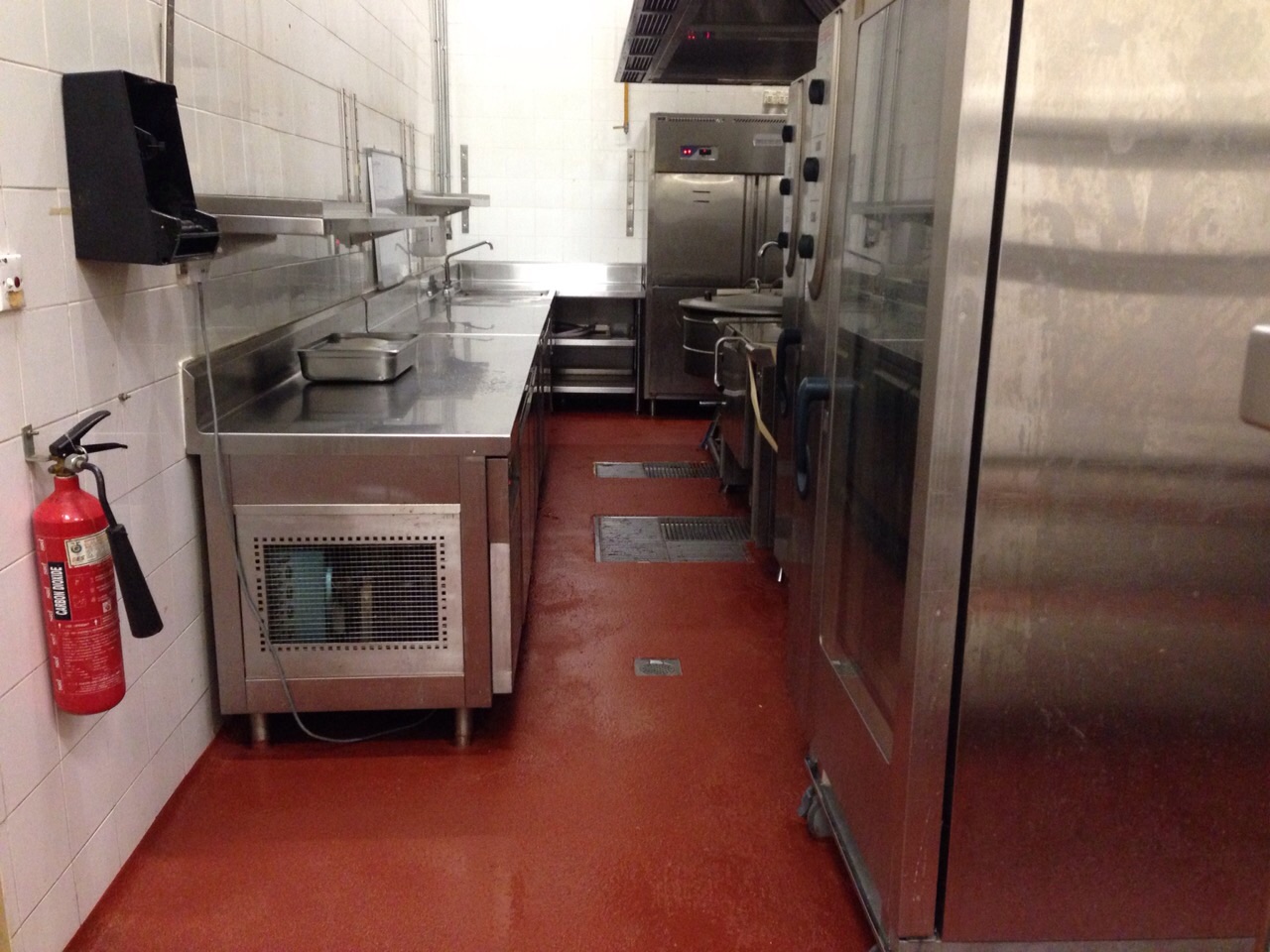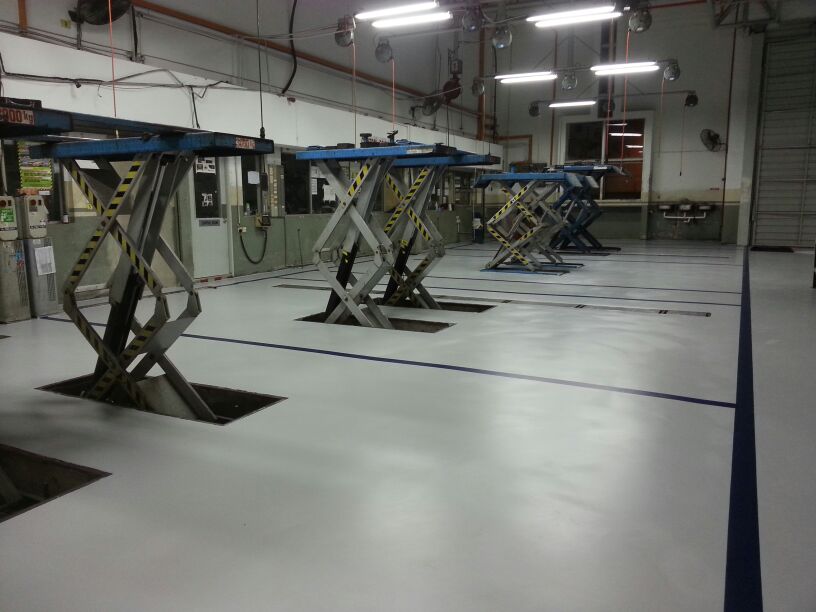 DEGADUR can be applied to concrete, timber, steel and indoor asphalt.
The DEGADUR coating can be adapted to virtually all mechanical, chemical and other requirements by selecting the correct resin grades and aggregates. High-class decorative surfaces are no problem either with DEGADUR. A wide variety of colours, textures and surface properties can be obtained.
DEGADUR floor remains elastic, abrasion-proof and resistant to slipping and chemicals. Owing to their breadth of possible applications and variations, DEGADUR coatings have established themselves in many different areas:
As industrial flooring

In various areas of the food industry particularly in

Commercial kitchens

Breweries

Canneries

Fruit-juice factories

Industrial bakeries

Dairies

Meat processing plants

Fish factories

Wineries

In pharmaceutical factories

In supermarkets

In sports and leisure facilities (grandstands)

In multistory car parks

As ship deck coatings
Various Systems: Technical Information
Get in touch with us to learn how our flooring system can benefit you. We respond to all inquiries as soon as possible.